Facial Treatment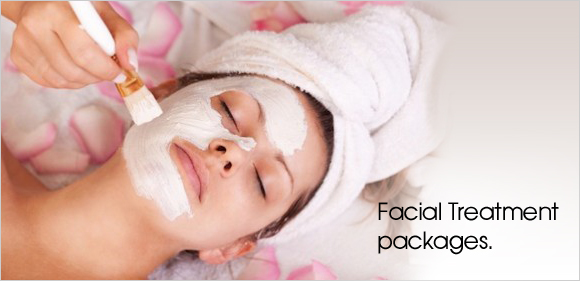 In search of relaxation and results? Whether your skin is dry or oily, sensitive or normal, whether you have only 30 minutes or several hours your certified Yon-Ka esthetician can recommend and customize the aromatic treatment that is best for you, both in the salon and at home.
24K Gold
24KPure Gold has been the secret to maintaining youthful looking skin for centuries. 24K Gold facial treatment extracts the factors out of skin cells that induces again. It can slow down the aging process
$121
Rosacea
Do you experience sudden flushing with extreme temperatures? Do you notice small blood vessel on your face? Does it look like you have a permanent sunburn? Do you tend to blush easily after a glass of wine? If answered yes your skin is vaso-reactive. We can help reduce with an 1.25hr Rosacea treatment.
$126
Flash Beauty
Escale Beauté - A well- deserved pause to give your skin its vitamins , restore your energy and help you quickly rediscover a restful look, in just 30 minutes - $51 YonKa Peel - A revitalizing and retexturizing treatment for all skin types seeking a deeper exfoliation. Rediscover a more youthful visage, in 30 minutes. $60 or $244/series of 5
$51 - $244
Deep Cleansing
Soin Teenager - Oily skin, blackheads and developing spots! There's nothing like gentle and deep pore cleansing to balance teen skin. This service is 45 minutes. $71 Le Grand Classique - For clean skin and a radiant complexion, this treatment includes five successive, very gentle cleansing steps. $96
$71 - $96
Deep Hydrating
Hydralessance - This is a long lasting, deep hydrating facial featuring seaweed and fruit extracts. Your skin is bathed in aromatic steam and becomes supple, soft and beautiful. Wrinkles and lines are smoothed, radiance is restored in one hour. $111 Eclat Cocoon - Using the actions of hot stones and precious, aromatic oils, your complexion will light up and the skin appears smooth and replenished in one hour. $96
$111 - $96
Anti-Aging
Optimizer - A 'personal trainer' for the skin with Hibiscus and lupine peptides to help the skin defend itself against aging. The result is visibly younger looking, lifted and firmed skin. This treatment is also recommended for those who have experienced substantial weight loss to redefine the facial contours. This service is 75 minutes. $116 Alpha Vital - A resurfacing fruit acid treatment which smoothes wrinkles and fine lines, brightens the complexion and firms for radiant, visibly younger skin. This service is 75 minutes. $111 or $444/series of 5 Vital Defense - A treatment to combat the first signs of aging, Vital Defense uses moringa peptides and berry extracts to hydrate, protect and repair the skin, leaving the skin feeling supple and rejuvenated. This service is 75 minutes. $111 Vital Elastine - A treatment specifically to fight deep set lines and wrinkles, Vital Elastine supports fragile structures within the skin, protecting the elastine and promoting the production of collagen. Featuring a deep exfoliation with fruit acids, this treatment will leave the skin refreshed while a special repairing mask restores youthful vitality. This service is 75 minutes. $116
$111 - $444