Staff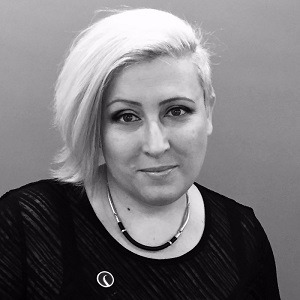 Tina Casciato
Master Colourist/Manager
SCHEDULE APPOINTMENT
REFER A FRIEND
BUY GIFTCARD
Years in the Industry: 21
At Renaissance Salon: 20
Tina is a Goldwell Technical Associate and certified Goldwell Master Colourist, specializing in all aspects of haircolouring with a particular passion for creative colours. In 2018, she was the Goldwell Color Zoom Canadian Bronze winner in the Creative Colorist category and the 2018 Professional's Choice Canadian Winner.
As the academy administrator, Tina developed the curriculum for Ezone Academy and is the main facilitator of the theory and colour portions of our program.
In her spare time, Tina enjoys Tap dancing, playing baseball and volleyball. She has been involved in dance for most of her life, loves music, movies and all forms of art
MY HOURS
TUE | 11:00 AM - 04:00 PM
WED | 11:00 AM - 06:00 PM
THU | 09:00 AM - 12:00 PM
FRI | 10:00 AM - 06:00 PM
MY WORK