EZONE ACADEMY HAIRSTYLING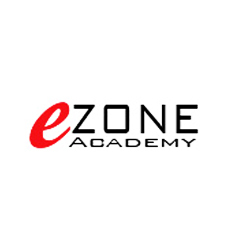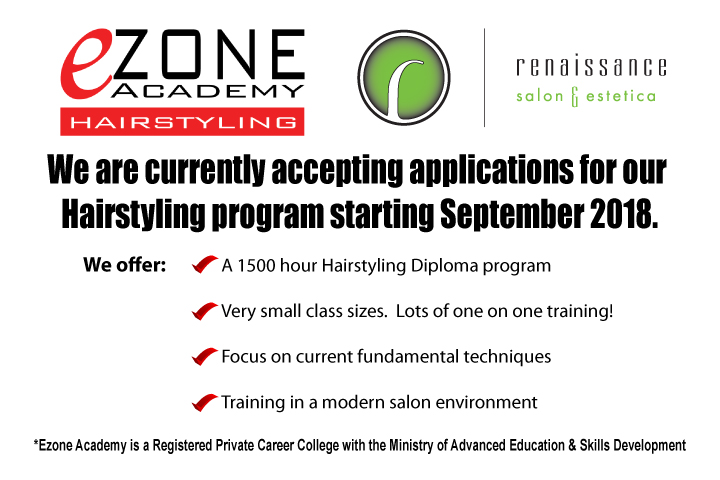 We are currently accepting applications for our 2018 program. Contact Tina - academy@renaissance-salon.ca for for more information.
Ezone Academy Hairstyling is the one of Niagara's newest Private Career Colleges for Hairstyling. It is registered with the Minstry of Advanced Training and Skills Development.  We offer a very small student-teacher ratio.  Our classes run from 9 - 5pm 4 days a week for 54 weeks (with a two week break at Christmas).
Ezone Academy Hairstyling is located inside Renaissance Salon & Estetica. Our students have the benefit of learning in a fresh, modern environment. Before our students take clients of their own, they receive extended exposure to our Salon environment.  They learn all of the basic salon tasks needed on a daily basic.  This ensures a smooth transition for our students when they begin taking clients on the floor.  All Ezone Academy Hairstyling students offer services to clients, which gives them valuable hands on experiences. This makes our graduates excellent apprentices upon completion of our program.
Our instructors are experts in their field. They update their training with courses all over North America and overseas. Our students graduate with the knowledge they need to prepare for their certification exam.  They have all the skills needed for a successful career in this field.
If you would like more information, please click Ezone Academy Hairstyling.  Information meetings are available upon request, email or call for an appointment.
We look forward to teaching you.