Promotions
Spring Prom and Grad are almost here. Look your best with our Prom package, including an Updo Style and full Makeup application. Spots are limited, please book your appointment today!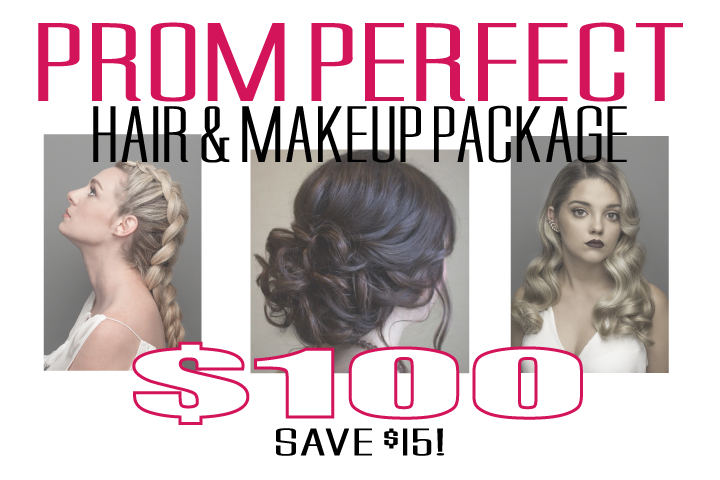 PURE PIGMENTS:
Goldwell Pure Pigments marks a revolution in hair colour. Adding Pure Pigments to your colour service can give you 63% more shine, boost your colour intensity and make your colour 2 times more resistant to fading! The possibilities are endless. Ask your colourist how to customize a colour just for you! Prices vary based amount used.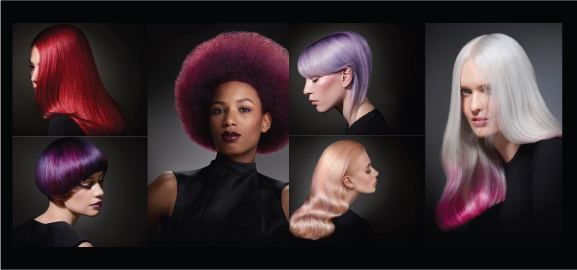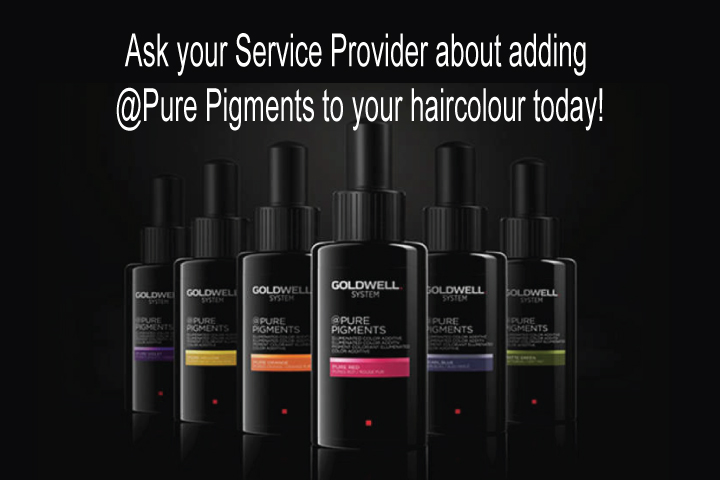 INTENSIVE CONDITIONING SERUMS:
Complete your service with a specialized serum tailored to your specific needs. These Goldwell serums do not require any additional processing time, they are super quick to apply. Ask your Service Provider for further details. Extend the life of your colour by 22 shampoos or support your style for up to 5 washes...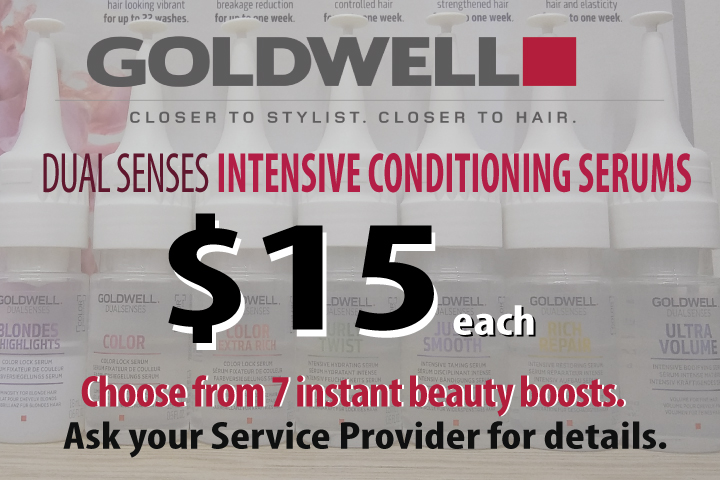 JUST A QUICKIE
Introducing Just a Quickie.... Add any of these services to your existing regular priced service visit for only $10 each! Enjoy a relaxing conditioning treatment or lock in your new colour with a Goldwell Color Lock Serum. Choose from an eyebrow wax, polish change, makeup touch-up or all 3! This promotion is a great way to try a new spa service for the first time.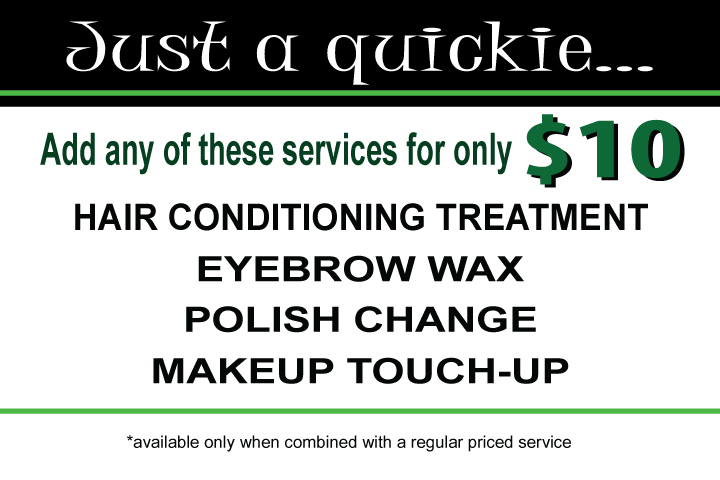 AGAVE SMOOTHING TREATMENT
The Agave Smoothing Treatment starts at $150 with an Ezone Academy student or Entry level stylist - pricing may vary according to hair texture and density. Pricing will be discussed in advanced. This service will help defrizz your hair and lasts for up to 12 weeks!  The Agave Smoothing Treatment can take up to 3+ hours to complete depending on hair length and density.  Click here for more information on how the Agave Smoothing Treatment works: